To be

a fly on

the wall.
Literalmente: ser una mosca en la pared. Vamos, que te encantaría poder ver y escuchar lo que está pasando sin tú ser visto. En España, decimos que nos gustaría ver lo que está pasando "por un agujerito".
I'd love to be a fly on the wall when she finds out about it!
Me encantaría ver por un agujerito qué pasa cuando ella se entere.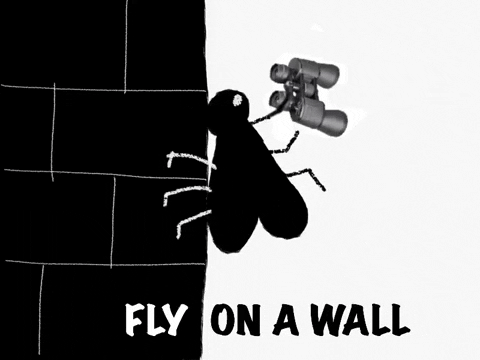 To have/get butterflies in your stomach.
Literalmente: tener mariposas en el estómago. Venga, esta está chupada, que en español también la usamos, aunque con un matiz un poco diferente: en inglés se utiliza para decir que estás nervioso, puede ser por los exámenes, por hablar en público… mientras que en español nos referimos a nervios propios de una situación romántica.
I always get butterflies in my stomach before coming out on stage.
Siempre me pongo nerviosa antes de salir al escenario.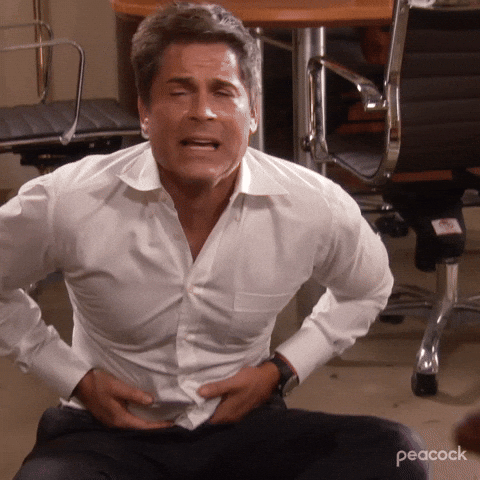 To be as poor as a church mouse.
Literalmente: ser tan pobre como el ratón de una iglesia. Es decir, ser extremadamente pobre. En español no nos alejamos, ya que usamos un animal muy parecido: ser más pobre que una rata.
When we got married, we were as poor as church mice.
Cuando nos casamos, éramos más pobres que las ratas.
To be a busy bee.
Literalmente: ser una abeja ocupada. Piensa en una abeja, zumbando sin parar, yendo de un sitio para otro, ¡una descripción muy gráfica!
I hardly ever see her, she's a busy bee and never has the time to meet us!
Casi no la veo, está ocupadísima y no tiene tiempo de quedar con nosotros.
To rain cats and dogs.
Literalmente: llover gatos y perros. Lo que nosotros diríamos "llover a cántaros" .
Don't forget to take your umbrella, it's raining cats and dogs!
No te olvides coger el paraguas, ¡llueve a cántaros!
To have ants in your pants.
Literalmente: tener hormigas en tus pantalones. ¿Sabes cuando estás tan nervioso por algo que no puedes estar quieto? Eso es exactamente lo que significa este idiom.
Laura had ants in her pants before going to the concert.
Laura estaba atacada antes del concierto.
Like a bull in a china shop.
Literalmente: como un toro en una tienda de porcelana. En español cambiamos de animal y de negocio, pero tenemos una expresión perfectamente equivalente: como un elefante en una cacharrería.
 We told her it was a delicate situation but she went into the meeting like a bull in a china shop.
Le avisamos de que era una situación delicada, pero entró en la reunión como un elefante en una cacharrería.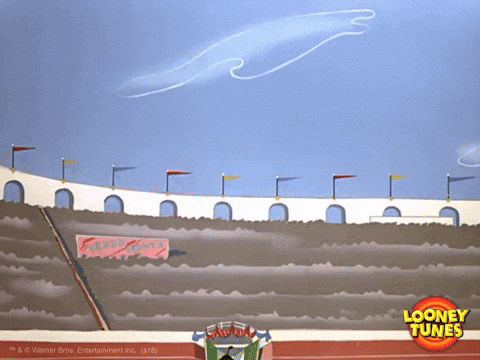 To hold your horses.
Literalmente: sujeta tus caballos. En español podríamos traducirlo por ¡para el carro! Vamos, lo que le dices a alguien que va a hacer algo con mucho ímpetu y sin haber reflexionado.
Just hold your horses1 Let's think about this for a moment.
¡Para el carro! Vamos a pensárnoslo un momento.
To let the cat out of the bag.
Literalmente: sacar el gato de la bolsa. ¿Y eso qué quiere decir? Pues cuando sacamos el gato de la bolsa, estamos contando o aireando un secreto, normalmente sin querer. Una expresión parecida en español podría ser irse de la lengua.
I was trying to keep it secret, but my sister went and let the cat out of the bag.
Estaba intentando mantenerlo en secreto, pero mi hermana se fue de la lengua.
To be the bee's knees.
Literalmente: ser las rodillas de una abeja. Curiosísima expresión que quiere decir que algo es la octava maravilla, lo máximo, exquisito.
Have you tried this pistachio ice cream? It's the bee's knees!
¿Has probado este helado de pistacho? ¡Es una maravilla!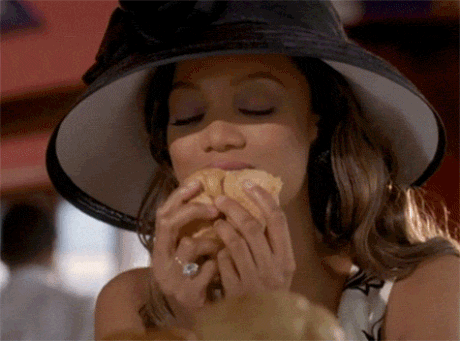 Bonus! Aquí tienes una imagen con otros tres idioms de animales para cuando ya te sepas los otros 10. 😉