Don't worry! Ya sabes que en Cambridge estamos para hacerte la vida más fácil. En esta entrada vamos a ver cómo preguntar direcciones en inglés y cómo darlas para que no vuelvas a quedarte lost in translation. Como siempre, todo acompañado de ejemplos. 
Preguntar direcciones



Empecemos por el principio.  Ahí estás tú, recién llegado a Londres, deseando descubrir la ciudad. Ya llevas un rato paseando y sigue sin haber rastro del Big Ben. ¿Pero no debería estar aquí? Entonces ves un policía con su casco y pinta de simpático. Seguro que está encantado de ayudarte. ¿Cómo puedes preguntarle? Tienes un montón de opciones:
Excuse me, how can I get to Big Ben?
Perdón ¿cómo puedo llegar al Big Ben?
Pardon me, where is Big Ben?
Perdone ¿dónde está el Big Ben?
Sorry to bother you, I'm looking for Big Ben.
Perdón por molestarle. Estoy buscando el Big Ben 
Could you tell me the best way to Big Ben?
¿Podría indicarme el mejor camino para llegar al Big Ben? 
Dar direcciones
Ya está, le has preguntado, ¿a que no ha sido para tanto? Te sonríe y te empieza a indicar. Vamos a ver qué puede contestarte. 
Para dar indicaciones, lo haremos siempre en imperativo. ¿Y cómo se forma? Más fácil, imposible: utilizaremos el verbo en su base form, es decir, tal cual está, y omitiremos el sujeto: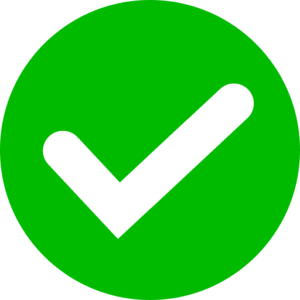 Turn right and go straight ahead.
        Gira a la derecha y sigue todo recto.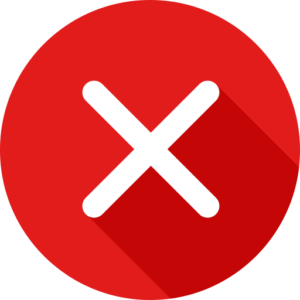 You turn right and go straight ahead.
Ahora que ya sabes esto, vamos a ver el vocabulario que necesitarás para entender indicaciones y darlas tú mismo: 
Turn right: gira a la derecha.
Turn left: gira a la izquierda.
It's on your right/left: está a tu derecha/izquierda.
Take the first/second on the right/ left: coge la primera/segunda calle a la derecha/izquierda.
Go straight ahead: sigue recto. 
Go straight ahead and you'll find the museum at the end of the street:

s

igue recto y encontrarás el museo al final de la calle. 

Walk straight along: sigue recto.
Go past: pasa (deja atrás) 
Go past the supermarket:

p

asa el supermercado. 

Cross at the traffic lights: cruza en el semáforo.
It's on: está en. 
It's on the second street on the left: e

stá en la segunda calle a la izquierda.

It's around the corner: está a la vuelta de la esquina.
It's over there: está por ahí.
A lo mejor le has preguntado a un policía un poco despistado o recién llegado a Londres, como tú. Entonces te responderá algo parecido a esto: 
I'm sorry, I can´t help you,  I have no idea where Big Ben is.
Lo siento, no puedo ayudarte. No tengo ni idea de dónde está el Big Ben.

Para terminar, vamos a ver un par de ejemplos de un diálogo completo:
Tourist: Excuse me, Sir. How can I get to Big Ben? 
Police: It's quite near. Go straight ahead, and take the second on your left. Cross the bridge and you will see it. 
Tourist: Thank you very much for your help!
Police: Not at all!

---
Turista: Perdone, ¿cómo puedo llegar al Big Ben?
Policía: Está bastante cerca. Sigue recto y coge la segunda calle a tu izquierda. Cruza el puente y lo verás. 
Turista: ¡Muchas gracias por la ayuda!
Policía: No hay de qué.
¡Ahora ya tienes todas las herramientas necesarias para moverte por la ciudad como pez en el agua! Solo te queda practicar y practicar para que cuando te encuentres en una situación real puedas comunicarte con fluidez. 
Si quieres seguir mejorando tu vocabulario, echa un vistazo a nuestro manual English Vocabulary in Use.