Subir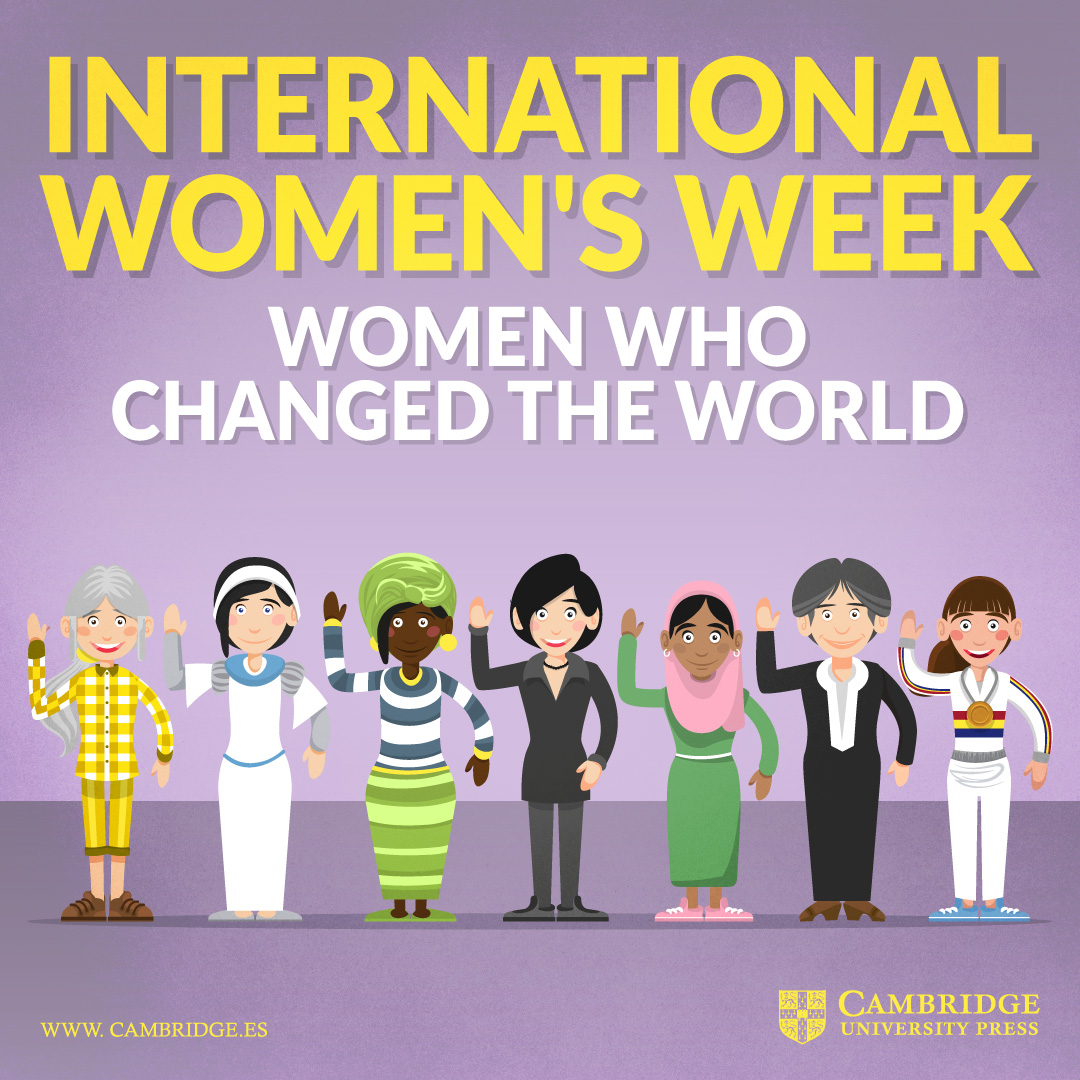 International Women's Week
This year we wanted to prolong the celebration of International Women's Day, so we made it a week! Every day on our social media sites we published the biography of a woman who had changed the world in one way or another. In this post you can enjoy all of them together.
Jane Goodall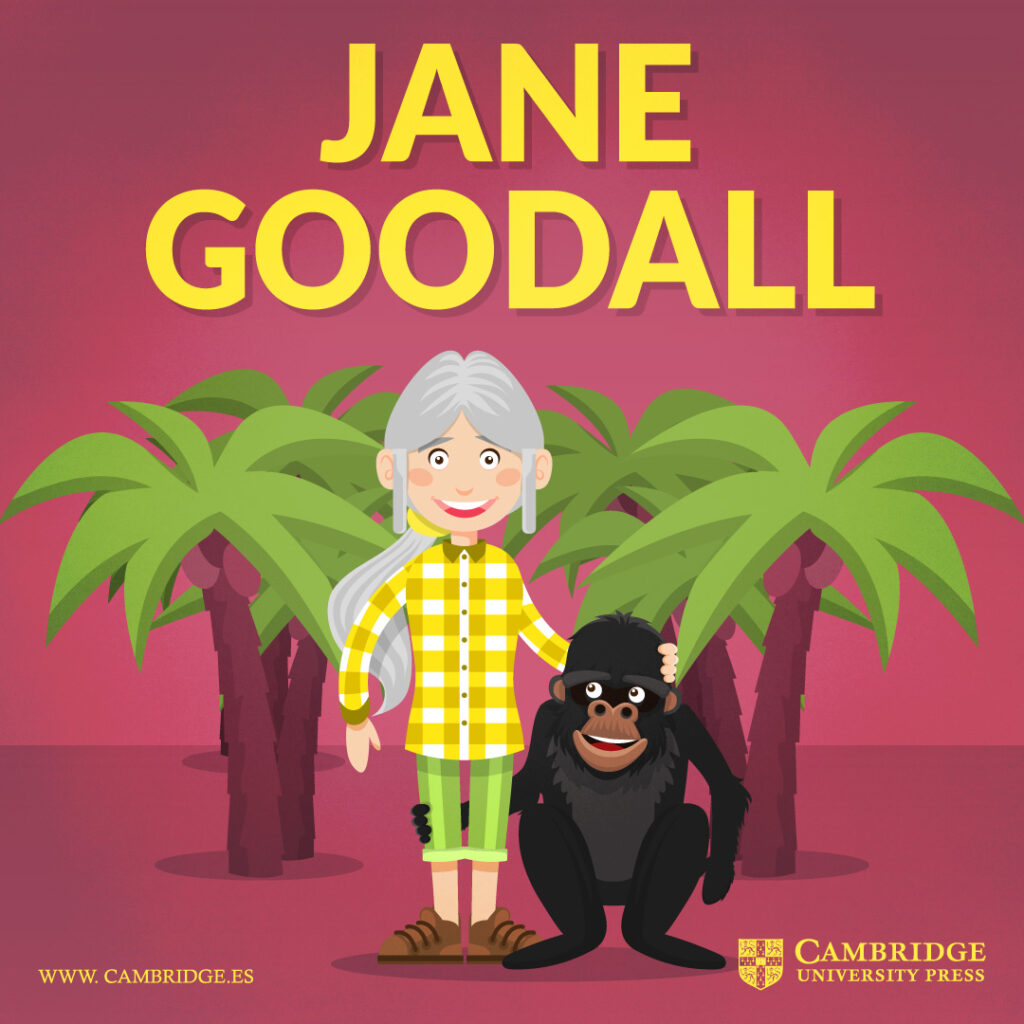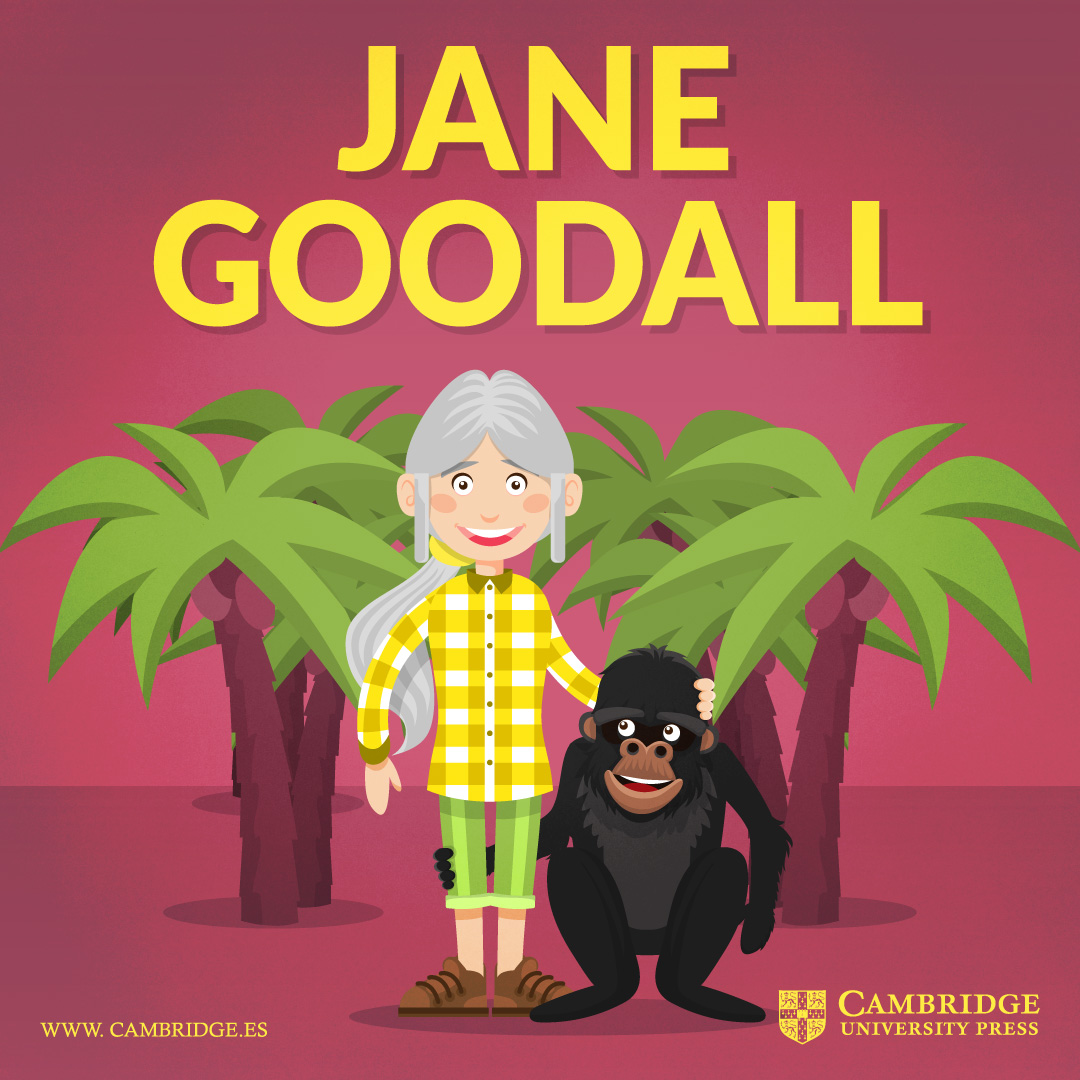 Jane Goodall is a British primatologist born in London in 1934, known for her exceptionally detailed and long-term research on the chimpanzees of Gombe Stream National Park in Tanzania.
In 1965, The University of Cambridge awarded Goodall a Ph.D. in ethology; she was one of very few candidates to receive a Ph.D. without having first possessed a degree (BA or BSc).
In 1977 she cofounded the Jane Goodall Institute for Wildlife Research, Education and Conservation and also created other initiatives, including Jane Goodall's Roots & Shoots, a youth service program.
In 2002 she became a UN Messenger of Peace.
Jane Austen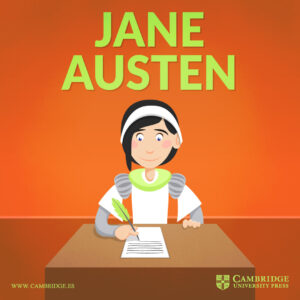 Born in 1775, Jane Austen was an English writer famous for her novels which analysed the society of wealthy landowners and women's place in society at the time. The plots looked at the dependence of women on marriage to gain economic security.
With the publication of Sense and Sensibility (1811), Pride and Prejudice (1813), Mansfield Park (1814) and Emma (1815), she achieved success as a published writer.
Her novels made a move from the late 18th century sentimental novels of manners and became part of a move to 19th literary realism. They have become well-loved classics and are still critical and popular successes today. Modern critics remark on her precise prose style and the well-structured plots.
Jane Austen first published her works anonymously, partly because being a writer was not considered something a woman should do in the 19th century, and partly because women couldn't sign contracts at the time and had to publish in the name of a man.
Rosalind Franklin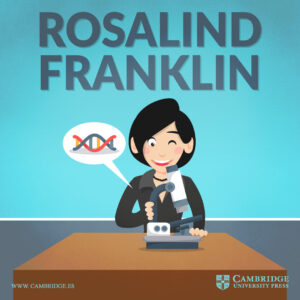 Rosalind Franklin was a British scientist born in London 1920.
She studied Physical chemistry at Cambridge in 1941 and in 1945 she received a doctorate from Cambridge University.
She carried out the first X-rays of genetic materials, which allowed other scientists to discover the structure of DNA.
Franklin also contributed new insight on the structure of viruses, helping to lay the foundation for the field of structural virology.
Her premature death at the age of 37 prevented her from enjoying recognition for her contribution to the discovery of the structure of DNA, which led her colleagues to win the Nobel Prize in 1962.
Marie Curie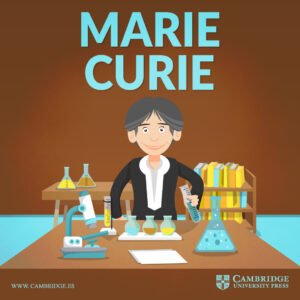 Marie Curie was born in 1867 in  Warsaw and moved to Paris to study physics and mathematics at the Sorbonne.
Her efforts with her husband Pierre led to the discovery of polonium and radium, and she championed the development of X-rays.
She became the first woman to win a Nobel Prize and the first woman to win the award twice.
Her contribution to physics has been immense, not only in her own work, but because of her influence on subsequent generations of nuclear physicists and chemists.
She was the first female professor at the Sorbonne, and the first woman to be entombed in the Paris Pantheon.
Malala Yousafzai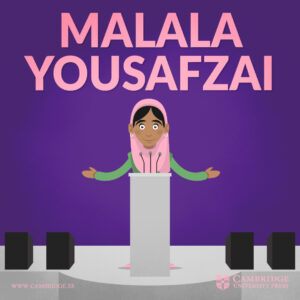 Malala Yousafzai is a Pakistani activist born in 1997. When she was a young girl, she publicly defended the education of girls which had been prohibited by the Tehrik-e-Taliban Pakistan.
At the age of 11, she gave her first speech "How Dare the Taliban Take Away My Basic Right to Education?" and it was publicised throughout Pakistan.
In 2012, while going to school, she was shot in the head by a TTP gunman. She survived and was flown to England for surgery.
In 2013 she won the United Nations Human Rights Prize and was named one of Time magazine's most influential people of the year, appearing on the cover.
She won the Nobel Peace Prize in 2014, becoming the youngest Nobel laureate.
Wangari Maathai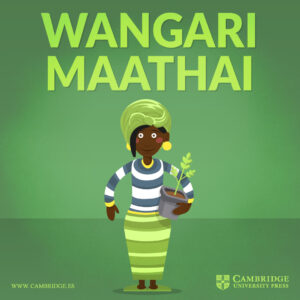 Wangari Maathai (1940- 2011) was a Kenyan politician and environmental activist. Her work was considered subversive in her country, where women were not expected to be outspoken and play political roles.
In 1971 she received a Ph.D. at the University of Nairobi, and became one of the first women in either East or Central Africa to earn a doctorate.
When she was working with the National Council of Women of Kenya, Maathai came up with the idea that village women could improve the environment by planting trees. This in turn would provide firewood and slow down deforestation and desertification.
She founded The Green Belt Movement, an organization that planted 30 million trees.
In 2004 she was awarded the Nobel Peace Prize, becoming the first black African woman to win a Nobel Prize.
Nadia Comăneci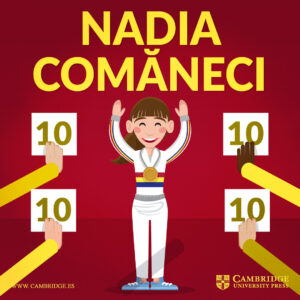 Nadia Comăneci, the Romanian gymnast, was born in 1961. She was the first gymnast to be awarded a perfect score of 10 in an Olympic event.
In her first international competition as a senior in 1975 she won four gold medals and one silver. And in 1976 she won the American Cup, becoming the first woman to perform a backward double jump when she dismounted from the uneven parallel bars.
At the 1976 Olympic Games in Montreal she received seven perfect scores and won three gold medals. In 1980 she won gold medals at the Olympic Games in Moscow, and retired from competition in 1984.
She published an autobiography and a book on mentoring and in 1993 she became the second person inducted into the International Gymnastics Hall of Fame.
Posts Relacionados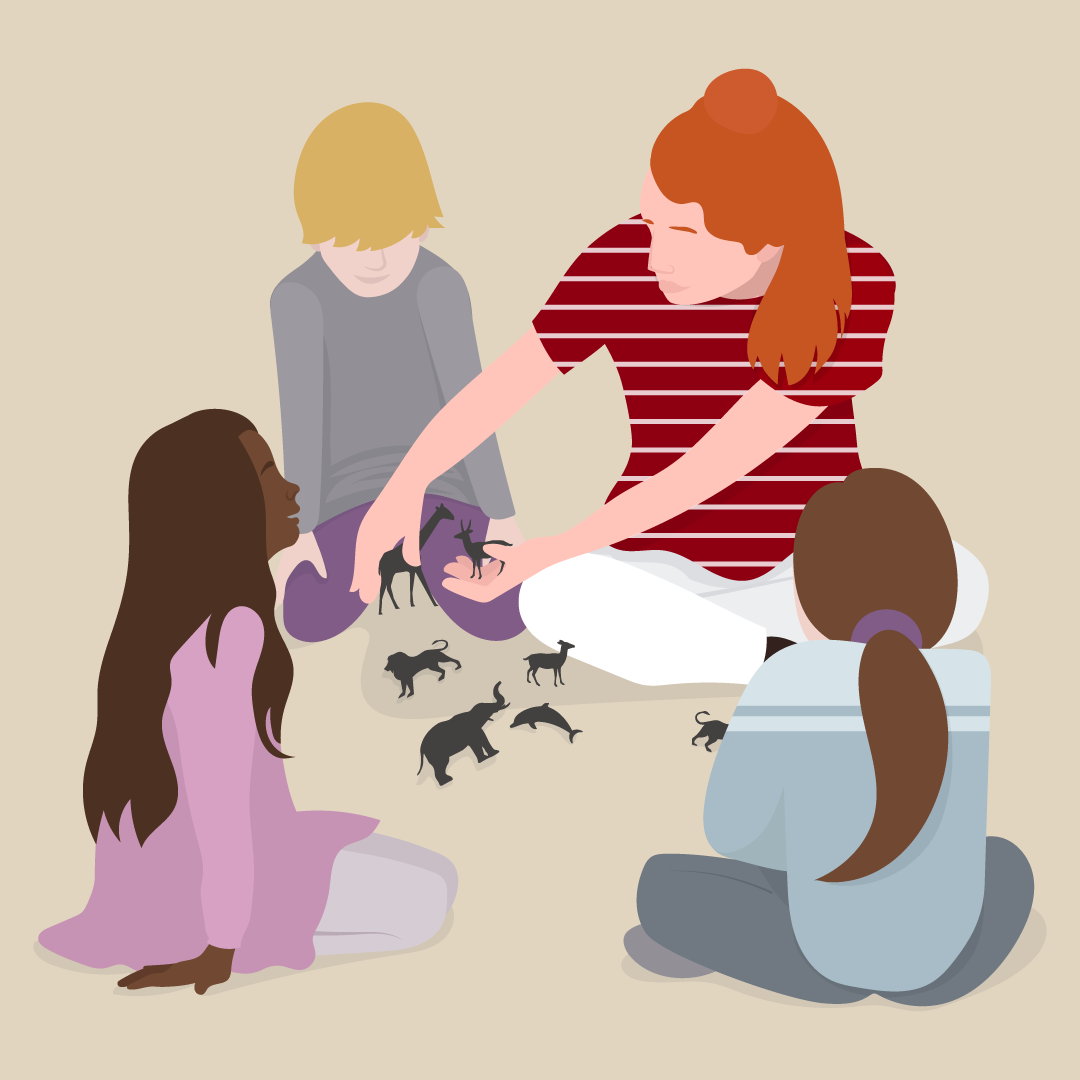 Brian's School of English es una academia de inglés ubicada en Torrelavega, Cantabria, que tras más de 40 años de historia se ha especializado en enfocar el aprendizaje del inglés a través del juego y las actividades dinámicas. Jorge Hunt, coordinador del proyecto, forma parte de la segunda generación de una familia comprometida en la defensa de ésta línea pedagógica. En este artículo nos da las claves sobre la importancia de aprender inglés jugando.
Leer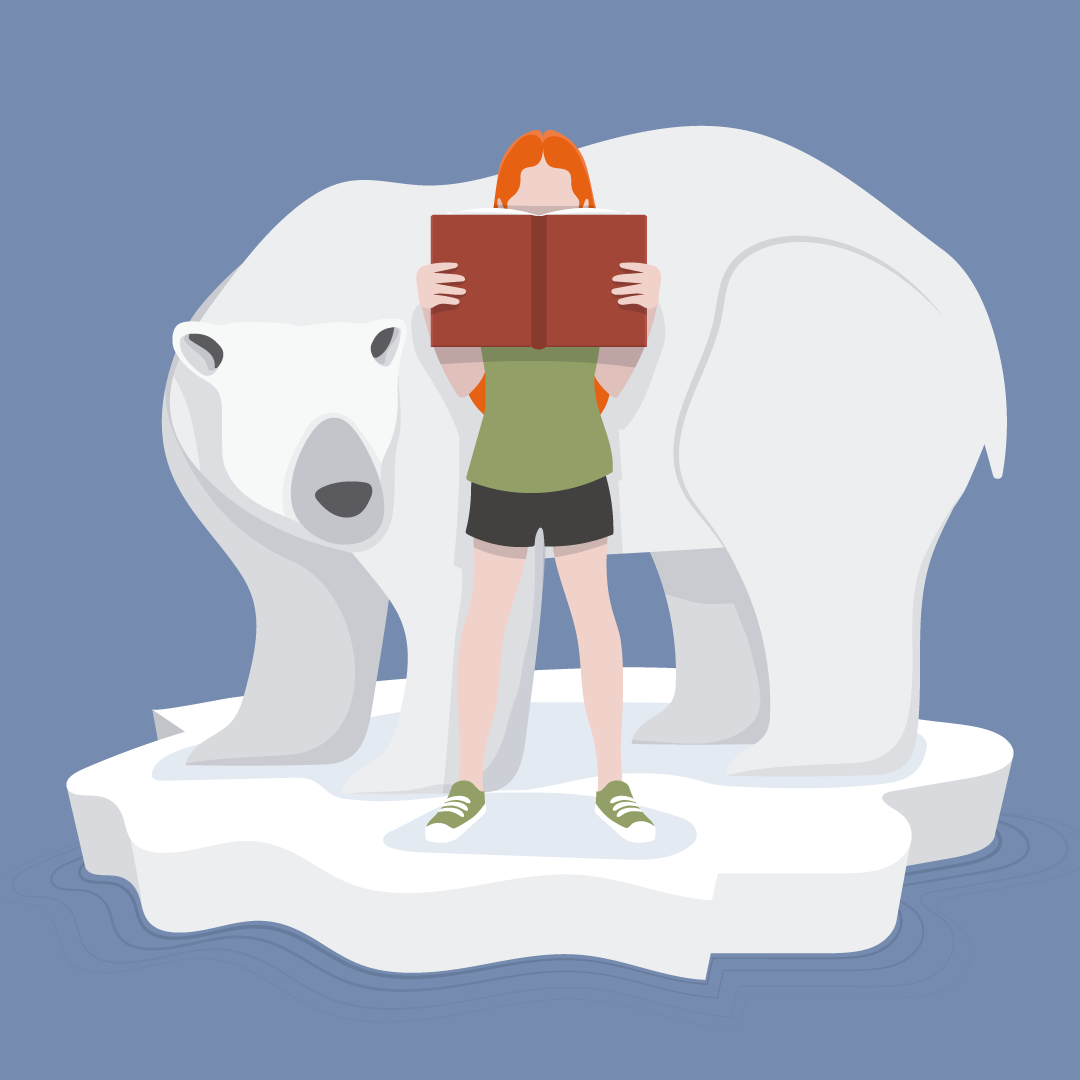 El cambio climático está teniendo cada vez más consecuencias en las vidas de las personas del mundo entero. La enseñanza de idiomas puede conseguir que los alumnos adquieran vocabulario práctico y específico que les permita aprender sobre el tema y hablar de posibles maneras en que, juntos, podemos identificar y poner en práctica soluciones.
Leer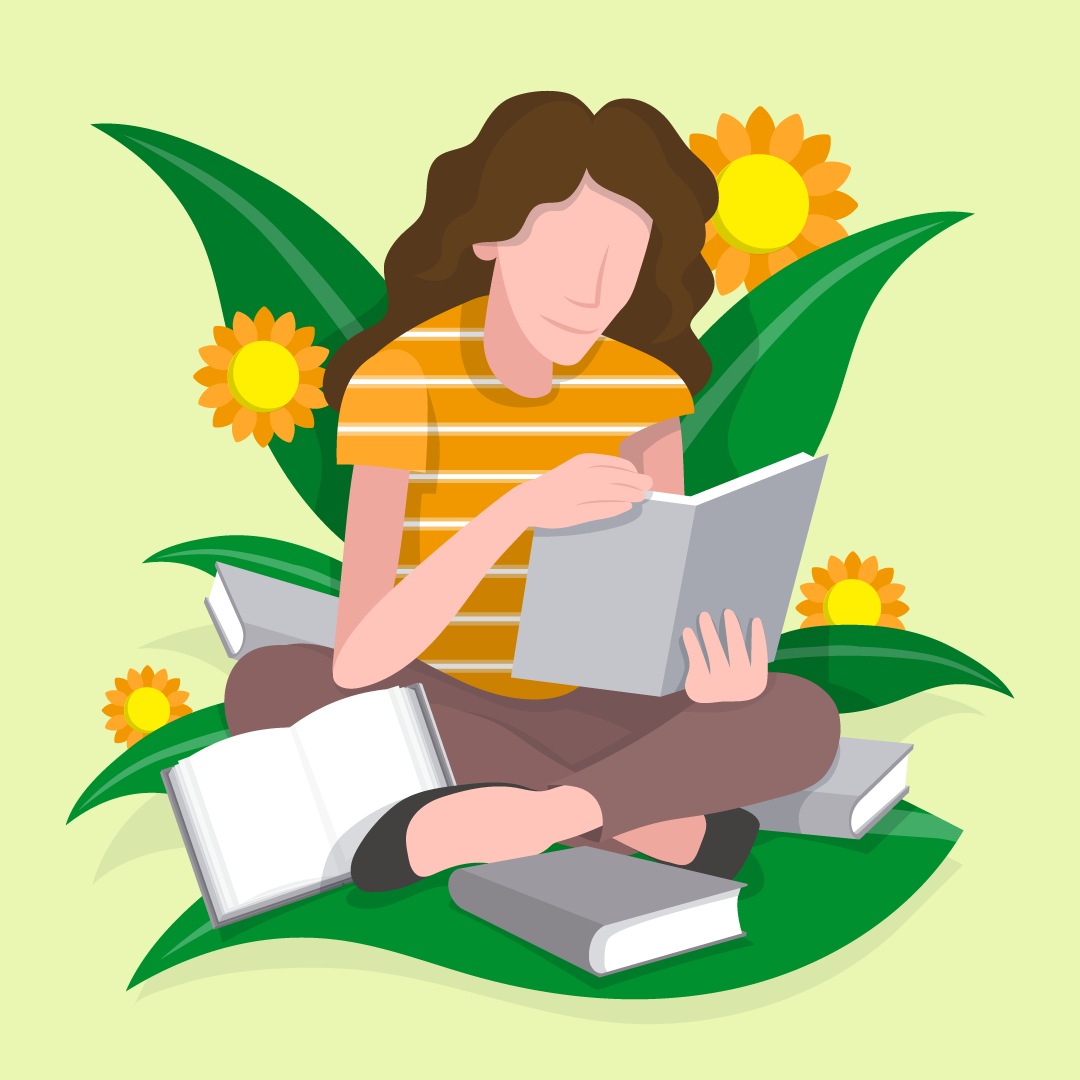 Este año se ha celebrado en Glasgow la vigesimosexta conferencia de la ONU sobre el cambio climático (COP26), y todos los ojos han estado puestos en cómo se abordarían en esta cumbre las diversas cuestiones relacionadas con el cambio climático, así que este parece el momento propicio para plantearse qué significa el cambio climático en la enseñanza del inglés y, lo que es más importante, lo que este significa para los alumnos. Para arrojar algo de luz sobre la cuestión, mostraré diferentes maneras en que podemos incorporar ideas relacionadas para poner el foco en el cambio climático en nuestras clases de inglés.
Leer
Posts Destacados