Como estudiante de inglés, las frases hechas o idioms son un recurso muy útil. Aunque es imposible conocer todas, dominar un buen puñado facilitará la comprensión de textos y conversaciones con nativos y, bien usadas, son una manera genial de demostrar tu nivel en los exámenes. Lúcete en los writing y speaking usando frases hechas.
Aquí tienes una lista de 20 frases hechas en inglés y su significado, con un ejemplo para que puedas hacerlas totalmente tuyas. ¿Listo? Ya verás… It's a piece of cake! 
To be a piece of cake
Si algo es un trozo de tarta es que está chupado; vamos, que es facilísimo.
👉 Don't worry about the exam, it will be a piece of cake!
     No te preocupes por el examen: ¡estará chupado!
To be/walk/skate on thin ice
Estar sobre hielo fino no suena muy seguro ¿verdad? Cuando alguien lo dice se refiere a que está a prueba, en una situación delicada, que está "en la cuerda floja".
👉 He's walking on thin ice since he started to arrive late for work every day.
     Está en la cuerda floja desde que empezó a llegar tarde al trabajo a diario.
To cost an arm and a leg
Lo que en inglés cuesta un brazo y una pierna en español cuesta un riñón. La utilizamos para decir que algo es especialmente caro.
👉 I'd love to go to the concert, but the tickets cost an arm and a leg.
     Me encantaría ir al concierto pero las entradas cuestan un riñón.
To give someone the cold shoulder
Cuando damos "el hombro frío" a alguien lo estamos ignorando intencionadamente o tratando fríamente.
👉 I went to say hello to my ex at the party and he gave me the cold shoulder.
     Fui a saludar a mi ex en la fiesta y pasó de mí.
To miss the boat
En inglés pierden el barco cuando en español perdemos el tren, es decir, cuando dejamos pasar una
oportunidad.
👉 She missed the boat when she didn't buy the house. It was a bargain!
     Perdió la oportunidad cuando no se compró la casa. ¡Era un chollazo!
To save for a rainy day
Cuando ahorramos para un día lluvioso ahorramos para las vacas flacas, en previsión de momentos de dificultad.
👉 I haven't spent a single pound of the prize. I'm saving it for a rainy day.
     No me he gastado ni una libra del premio; lo estoy ahorrando para las vacas flacas.
Speak of the devil!
¡Hablando del rey de Roma! Ese momento en el que estás hablando de alguien y aparece por la puerta.
👉 Have you heard Mary is… ? Speak of the devil!
     ¿Te has enterado de que Mary…? ¡Hablando del rey de Roma!
A penny for your thoughts!
No sabemos si te harás rico, pero si te ven pensativo es posible que te ofrezcan un penique por tus pensamientos.
👉 You look so serious today… A penny for your thoughts!
     Estás muy serio hoy… ¿En qué estás pensando?
The elephant in the room
Cuando decimos que hay un elefante en la habitación queremos decir que hay un problema o situación incómoda muy evidente que nadie quiere abordar.
👉 When he arrived he had a black eye but he said nothing about it, so there was an elephant in the room for the whole  dinner.
     Llegó con un ojo morado y no dijo nada del tema, así que el asunto estuvo en el aire toda la cena.
Once in a blue moon
La luna azul no es algo muy habitual, por lo que algo que pasa cada luna azul es algo que sucede en raras ocasiones.
👉 I go to the cinema once in a blue moon. Tickets cost an arm and a leg.
    Voy al cine de Pascuas a Ramos. Las entradas cuestan un riñón.
To feel blue
Cuando te sientes azul no es que te estés transformando en un pitufo, sino que te sientes triste o deprimido.
👉 Since my sister moved to London, I'm feeling blue.
     Desde que mi hermana se mudó a Londres, estoy un poco depre.
To be in the red
Si vas a consultar tus cuentas y tus números están en rojo… ¡es hora de controlar tus gastos!
👉 If your bank account goes in the red, the bank will charge you!
    Si tu cuenta bancaria está en números rojos, ¡el banco te va a cobrar!
To catch someone red-handed
Si pillas a alguien con las manos rojas, lo pillas con las manos en la masa.
👉 The teacher knew he was cheating and caught him red-handed.
     El profesor sabía que estaba copiando y lo pilló con las manos en la masa.
To (not) be rocket science
Que algo no sea "ciencia de cohetes" quiere decir que no hay que ser un genio para hacerlo.
👉 I'll show you how to fix it, it's not rocket science.
     Te voy a enseñar a arreglarlo, no hace falta ser un genio.
To be the bee's knees
Esta expresión tan peculiar, "ser las rodillas de la abeja", se usa para referirse a algo exquisito.
👉 You must try this chocolate, it's the bee's knees.
     Tienes que probar este chocolate, es exquisito.
To be music to someone's ears
Es música para mis oídos, o lo que es lo mismo, es algo agradable, que estaba deseando escuchar.
👉 My boss saying I could take the afternoon off was music to my ears.
    Cuando el jefe me dijo que podía tomarme la tarde libre, fue música para mis oídos.
Not be someone's cup of tea
Si alguien te dice que algo no es su taza de té dice que algo no le va o no le interesa.
👉 Thanks for inviting me to the concert, but Heavy metal is not my cup of tea.
     Gracias por invitarme al concierto, pero el heavy metal no me va mucho.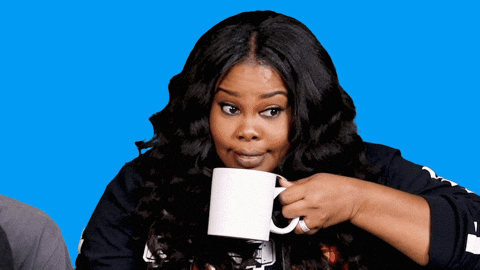 To have sticky finger
Si alguien tiene los dedos pegajosos es que alguien tiene las manos muy largas, o lo que es lo mismo, que es un ladronzuelo.
👉 Someone in the office has sticky fingers, my sandwich is missing again!
     Alguien de la oficina tiene las manos muy largas… ¡mi sándwich ha vuelto a desaparecer!
To mind someone's own business
Si te pasas de curioso es posible que te pidan que te ocupes de tus propios asuntos.
👉 Mum, don't tell me what to do, mind your own business!
     Mamá, no me digas lo que tengo que hacer, ¡ocúpate de tus asuntos!
Break a leg!
Aunque suene a amenaza… ¡solo te estamos dando ánimos y buena suerte!
👉 My Advanced exam is tomorrow!
    ¡El examen de Advanced es mañana!

    Break a leg!
    ¡Mucha suerte!