Recuerdo perfectamente cuando, con doce años, me acabé Matilda en 5 días. Era incapaz de dejarlo. Lo que no sabía es que la experiencia iba a suponer un antes y un después en mi vida. Puede que os estéis preguntando por qué: era el primer libro que me leía en inglés y, a partir de entonces, empezó a interesarme muchísimo la lengua de Shakespeare.
La importancia de la lectura
Para empezar, leer en una lengua extranjera me ha ayudado en diferentes aspectos. No solo es otra forma de descubrir palabras nuevas, sino que también refuerza la lectoescritura. Por no hablar de lo evidente: constituye una forma de entretenimiento y da alas a la imaginación.
Uno de mis aspectos preferidos de Matilda es que puede disfrutarse a cualquier edad.
En las librerías encontrarás diversas versiones de la historia, por ejemplo, adaptaciones a otros idiomas, cuentos ilustrados (geniales para alumnos de infantil o preescolar) y libros con diferentes ilustraciones divertidas y a todo color.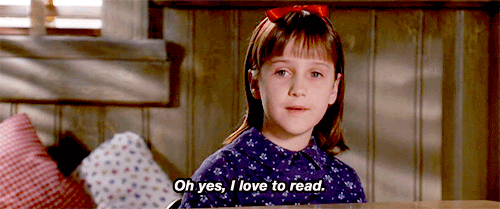 Descubre a los personajes
Matilda es un conocido relato del autor Roald Dahl. Matilda es una niña de diez años a la que le encanta ir al colegio. A lo largo del libro, descubres también lo generosa que es y el gran talento que posee. Tiene muy buenos amigos en la escuela.
Miss Honey es una de las personas favoritas de Matilda. Ella siempre está dispuesta a fomentar su extraordinaria inteligencia.
Otro personaje destacable es la directora de la Crunchem Hall Primary School. Miss Trunchbull, la principal antagonista de Matilda, es una ex lanzadora de martillo olímpica que detesta profundamente a los niños. Hacerles la vida imposible es su especialidad.
Por último, aunque no por ello menos importante, Matilda vive con sus padres, el señor y la señora Wormwood, y con su hermano, Michael. A sus padres les preocupan enormemente el dinero y las apariencias. Son muy mentirosos y, en ocasiones, irrespetuosos. Desde el principio de la historia, aparecen retratados como personas arrogantes que no prestan atención a su hija.
La moraleja de Matilda
En cuanto a la moraleja de la historia, y teniendo en cuenta todos los problemas a los que Matilda tiene que enfrentarse, me gustaría compartir con vosotros una cita del libro:
«I have always said to myself that if a little pocket calculator can do it, why shouldn't I? ».
De eso se trata en la vida: de superar los miedos, aprender de las diferentes experiencias vividas y ser consciente de que, por duras que se pongan las cosas, siempre hay un lado positivo.
Preguntas que invitan a la reflexión
Estas son algunas preguntas que puedes formular a tus alumnos cuando hayan terminado de leer esta fascinante historia.
👉 Making a difference:
What helps Matilda to achieve her goal?
What qualities does she show?
Can you list some of the challenges that she faces?
 👉 Role models:
Who is the person that inspires you?
Why is the person you have chosen an inspiration?
👉 Family:
What makes Mr and Mrs Wormwood bad parents?
What makes a good parent?
Os recomiendo encarecidamente que leáis y utilicéis Matilda en clase, porque se convertirá en una puerta abierta a toda suerte de profundas reflexiones. Espero que estas ideas os resulten útiles.
¡Que disfrutéis!
---
Ángela Piedrola Ortiz. Presentadora canal de You Tube Learn English with Cambridge.  
Descubre otros libros recomendados por el equipo de Learn English with Cambridge:
Hong's recommendation of The Miracles of the Namiya General Store
Jiri's recommendation of Lord of the Flies